Professional Training Level 2 Course (PTL2)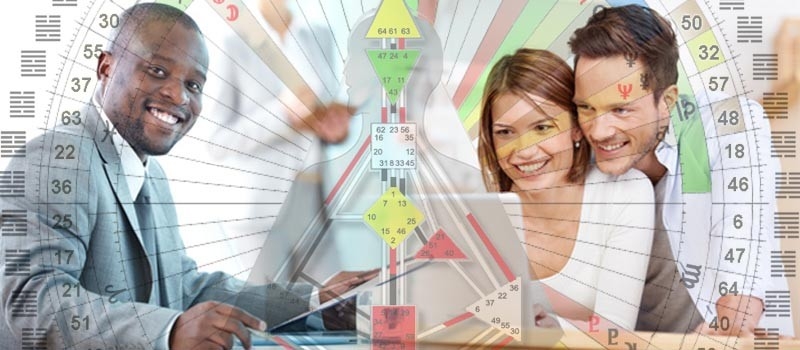 PTL2 course content
Semester 1 – Compatibility:
1. Connection Mechanics
2. Connection (Partnership) Reading
3. Workshops
PTL2 Compatibility Readings first semester focuses its energy on providing you with the knowledge and skills to put 2 HD Charts together and examine the multiple-layered relationships between 2 individuals: partners, mother or father/child, friends,etc.   
Semester 2 – Life-Cycles 
1. Cycle Mechanics
2. Cycle Analysis
3. Workshops
PTL2 Life-Cycles second semester provides you with all information on how to read imprints from planetary cycles: Sun, Saturn, Uranus Opposition and Kiron when they return to the same position than in your birth HD Chart. 
Price: 550 € per semester – installment payment accepted – please contact our office at designhumain.eu@gmail.com
Pre-Requisites: Foundation Reading, LYD Course, Rave's ABC Course, Rave's Cartography Course, PTL1 Course
Required Materials: MMI Professional Edition Software $450 (order here); Cycle Analysis Digital Book $35 (order here) 
Technical Material: Internet connection; headset
Register to our online course
What will you get from that course
At the end of PTL2 Course, you will be fluent in:
1. Scrutinizing the connections between 2 human beings
2. Helping partners to understand their couple life
3. Making parents aware of their conditionings on their kids 
4. Explaining someone the lessons Life wants them to learn during the coming year, or cycle
5. Having your client become aware of how influential the planetary program is on their daily life
Please note: prerequisites are set before you may charge for your newly acquired PTL2 skills:
1. Having completed the PTL program
2. Having successfully passed the final certification exam
3. Having 3.5 years of life in Human Design (it starts at your Overview or Foundation Reading)
Pricing: 1100 € (550 € per semester)
Click here to register
Next PTL2 Course at humandesign4u : October 2015-March 2016
days

hours

minutes

seconds